Get baking to raise funds and support people living with Tuberous Sclerosis Complex
Every year, the Tuberous Sclerosis Association (TSA) and the Tuberous Sclerosis Complex (TSC) community gets together for Tea & SCones for TSC – a fantastic opportunity to raise funds and awareness that helps support people living with TSC.
Previously an annual event focused around International TSC Global Awareness Day (15 May), Tea & SCones for TSC is now a year-long opportunity for people to get involved with TSC fundraising!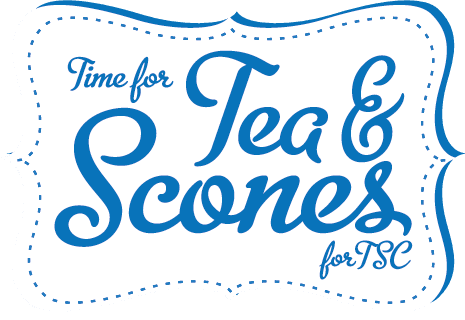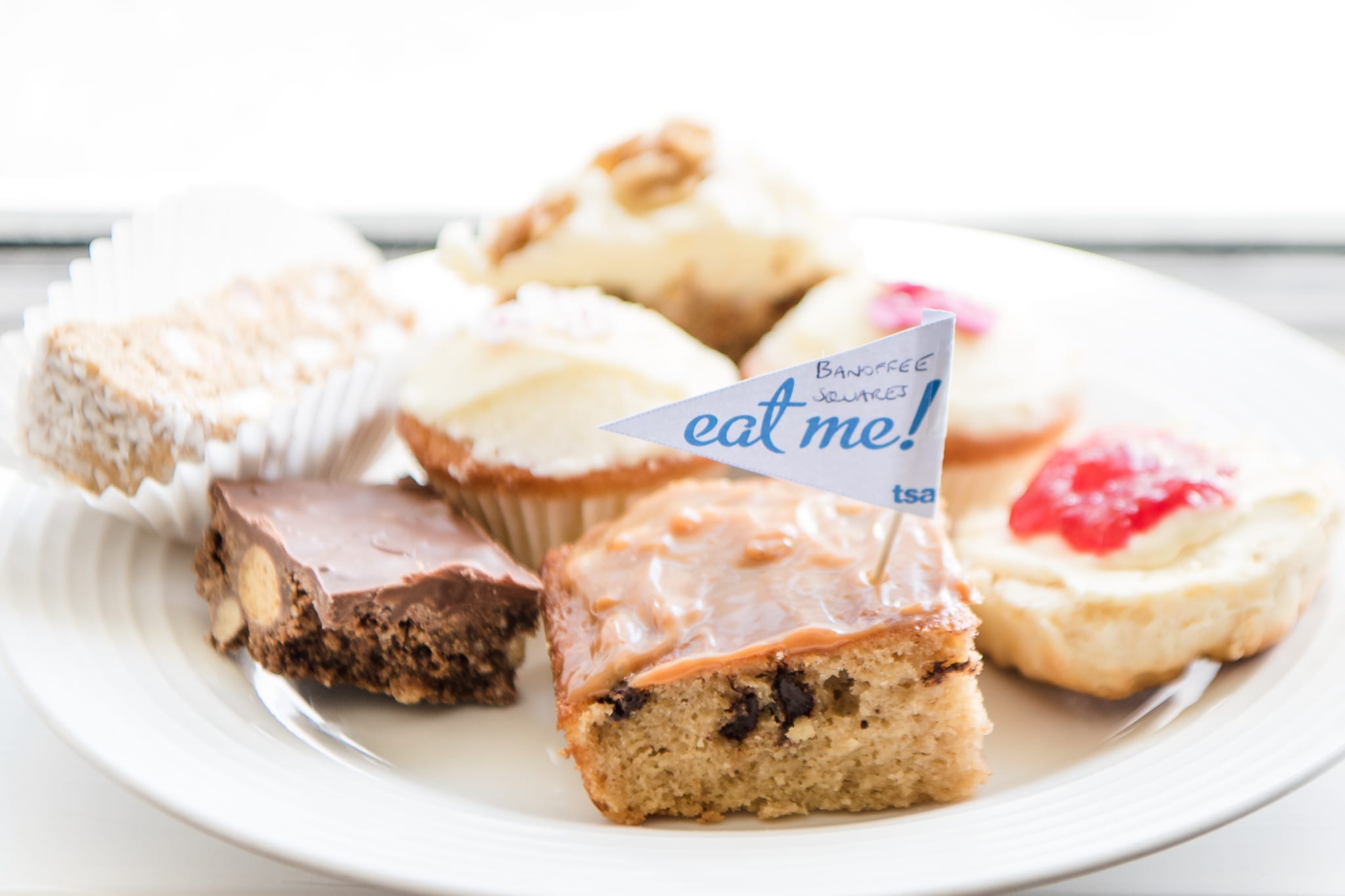 What is Tea & SCones for TSC?
It's all about drinking tea, baking/eating scones (or any treats you fancy) and raising awareness about TSC and the TSA with everyone you know. At the same time, you will be helping us raise much needed funds so that the TSA can continue in our vital work supporting people affected by TSC.
How do I get involved?
Hosting your own Tea & SCones for TSC event couldn't be simpler:
1.First, download our Tea & SCones for TSC pack (click here)
This guides you through every step of hosting your own Tea & SCones for TSC event, including easy to follow recipes for standard and ketogenic scones!
2. Pick a venue and date. You could put on a Tea & SCones for TSC event almost anywhere – from your house or place of work to a community centre or school (make sure that you have appropriate permission)
3. Invite as many people as you can – family members, friends, colleagues or well-wishers. Then, roll-up your sleeves and get baking (or, buy some treats from the shop, we won't tell!)
4. Hold your Tea & SCones for TSC event, encouraging people to give generously to help support people living with TSC
Pat is getting ready for Tea & SCones for TSC
Pat Gibbins is from North London. Her son Paul, 47, and grandson, six-year-old Theo, both have TSC
"Tea & SCones for TSC is so easy to do. I decided on a date, made up some simple invites and printed them off and then passed them around to neighbours and my friends at the bowls club. 
I don't charge for anything but instead I leave a few collection tins around and invite people to make a donation. I have also done a couple of simple competitions, things like guess the number of sweets in a jar and guess the weight of a cake. Together, my friends and I raised more than £1000 for the TSA, so why not join me this year?"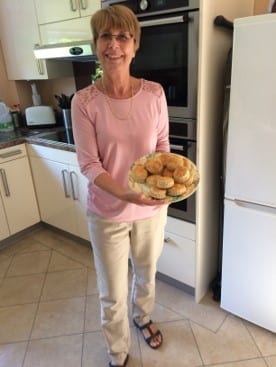 What if I'm not a good baker?
In our Tea & SCones for TSC pack we have provided some great recipes for baking scones.
But don't worry, it's not about giving the British Bakeoff a run for its money. If you don't fancy baking scones or anything else, you could just pop to the shop and get some pre-made treats.
What if I don't have time to put on a big event?
Your Tea & SCones for TSC event can be as big or small as you like. Whether you have something that lasts for half a day with a range of homemade bakes or half an hour with some treats from the store, you are still doing something amazing for people affected by TSC.
Smaller Tea & SCones could include things like getting colleagues around a table during a lunch break, or asking family members to pop into your home to grab something while giving a donation. If it works for you, it will work for Tea & SCones for TSC.
The difference that Tea & SCones for TSC can make
Sheila, whose granddaughter Mia lives with TSC, explains why Tea & SCones for TSC is so important:
"I'd like to say a massive thank you to everyone who is holding a Tea & SCones for TSC event.
The vital money raised from TSA campaigns like this goes towards research into TSC to help people living with the condition. People like my 12 year-old granddaughter, Mia. I would urge everyone to please generously give their time and money to support Tea & SCones for TSC.
Remember that Tea & SCones for TSC events can take place in many different places and situations. I used to be a nurse before I retired and would hold Tea and SCones events in our coffee room. The family held our own Tea & SCones for TSC party on the day of the royal wedding. We had the TV on and Mia dressed up – we had to call her Princess Meghan all day. It was hilarious!
Again, thank you from me and Mia. What you are doing makes all the difference."
Make a one off or regular  donation
£10 Means that we can send a support pack to a family who has just received a life-changing TSC diagnosis, ensuring that they do not go through this time alone.
£25 Can help us develop materials that are included in our support services, flagship events or campaigns.
£50 Can provide laboratory equipment for a day's research into the causes, symptoms, management or treatment of TSC.
To provide help for today and a cure for tomorrow.