Advice and information on enjoying holiday and leisure time regardless of Tuberous Sclerosis Complex
It is important for everyone to take the time when possible to relax and unwind, including people affected by Tuberous Sclerosis Complex (TSC). Holidays and leisure pursuits give us the opportunity to refresh and recharge, meaning that we can be ready to continue to take on the increasingly busy and complex modern world.
Although holidays and leisure time are positive and should be looked forward to, it is natural for some apprehension or anxiety in organising an occasion, particularly when one or more people taking part possibly have additional needs. Here, we have provided some advice and recommendations on how the TSC community can make the most of free time.
For further information beyond this page, remember to look at the Tuberous Sclerosis Association's (TSA) Holidays Guide booklet for a run-down of recommended accessible tour operators and trip organisers.
Deciding where to go and preparing for the visit
When you are choosing where to spend your holiday or a day out, remember to take the time to research the location to ensure that it is suitable for everyone who is going. It could be helpful to develop a checklist, including:
Is it wheelchair accessible?
Are there suitable facilities?
Will medical assistance be easy to get, if needed?
Will food and drinks be suitable for everyone going?
Will there be staff there who are trained for my needs?
Does it suit the needs of everyone going?
Will it be too tiring, or just right, for everyone going?
Gathering accurate and up-to-date information on the place you are visiting and thinking about the potential hurdles when you are there, can help you enjoy the occasion when you are actually there.
The TSA recommend getting everyone who is going on the trip involved in its planning – not only does this ensure that all questions have been answered, but it also means that the holiday or day out is something to look forward to for everyone!
Autism-friendly attractions
Many attractions, events and places of interest in the UK focus on being as accessible as possible, including having either special autism-friendly times or offering things to make autistic visitors as comfortable as possible (such as ear defenders).
When you are planning a day out with someone living with autism, it can often be useful to seek out autism-friendly places in your area or see if the place you are interested in caters for autistic visitors.
Some attractions and places of interest include:
Tower of London offer queue-jumping for people living with autism, as well as a visual guide specially designed for people with autism to know a visit to the attraction will have in store
Cineworld offer special autism-friendly screenings of films to make the experience more enjoyable. The screenings feature lights being kept on, the volume of the film being reduced and people being able to bring in their own food and drink
National wall-climbing group Rock Up offer autism and special educational needs (SEN) days, with these days having a quieter and more chilled atmosphere than a typical opening day
Sunflower Lanyard Scheme
The Sunflower Lanyard Scheme is a fantastic initiative to offer a discreet signal that a person has a hidden disability and may require additional assistance. The lanyard has started to be rolled out across public places, such as airports, supermarkets, railway stations and sports venues. If you or someone you know is going to be out and about and they have a hidden disability, the lanyard could be very handy.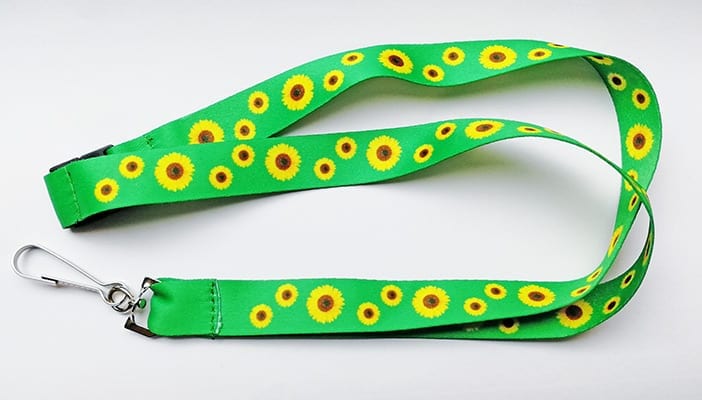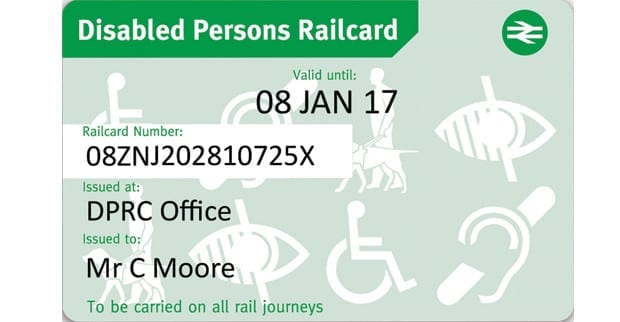 Disabled Persons Railcard
The Disabled Persons Railcard is available for people who live with a disability that makes travelling by train difficult.
People with a Disabled Persons Railcard are eligible to 1/3 off adult rail fares on the National Rail train network throughout the UK. Friends and families can also save, with 1/3 off their fare too if traveling with someone who has a Disabled Persons Railcard!
Many people are eligible for a Disabled Persons Railcard, including people living with epilepsy, people receiving Personal Independence Payments (PIP) or Disability Living Allowance (DLA) and people with a visual or hearing impairment.
Blue Badge Scheme
In England, the Blu Badge Scheme allows people with a disability or health condition that affects mobility to park in larger parking spots that are closer to amenities. You can also apply for a badge if you care for a child with a health condition that affects their mobility.
If you are out and about for the day or even for an England-based holiday, the Blue Badge could be a big help in travelling to different places.
Eligibility for the Blue Badge Scheme was recently extended, with people living with hidden disabilities, such as autism, now also being eligible.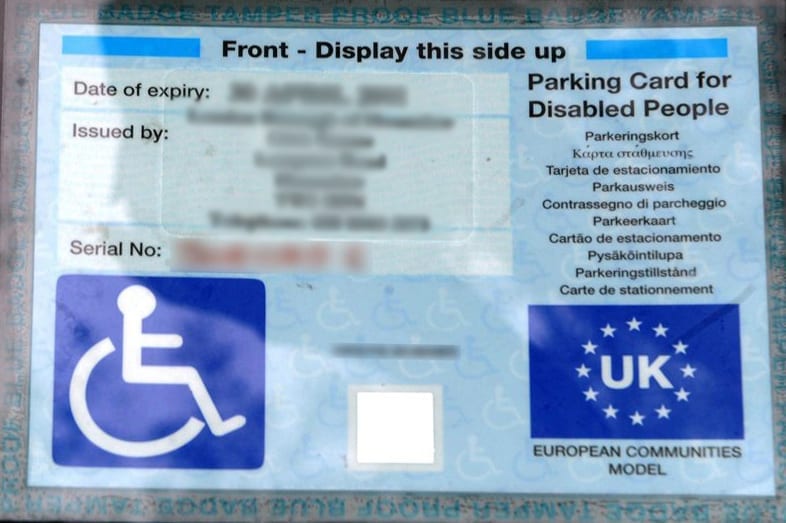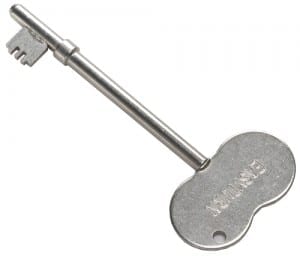 National Key Scheme
The National Key Scheme (NKS) offers the opportunity for disabled people to access over 7,000 otherwise locked disabled toilets across the UK. NKS toilets can be found in all public places, such as pubs, restaurants, airports and train stations. If you are planning on traveling or going on a trip in the UK, the TSA recommend purchasing an NKS key from Disability Rights UK.
Travel insurance
Accessing appropriate travel insurance at an affordable cost can be difficult for people who live with TSC and are planning on travelling abroad.
It is important to take the time to ensure that the travel insurance that you have selected is suitable for your needs and that you have taken the time to fully explain how TSC impacts you or the person you are travelling with.
Make a one off or regular  donation
£10 Means that we can send a support pack to a family who has just received a life-changing TSC diagnosis, ensuring that they do not go through this time alone.
£25 Can help us develop materials that are included in our support services, flagship events or campaigns.
£50 Can provide laboratory equipment for a day's research into the causes, symptoms, management or treatment of TSC.
To provide help for today and a cure for tomorrow.