Social care professionals
Information and guidance about Tuberous Sclerosis Complex for social care professionals
This page is intended for social care professionals who are currently or could in the future work with people living with Tuberous Sclerosis Complex (TSC).
People affected by TSC might have additional needs compared to what you have experienced in the past. It is important that you have a strong understanding of the condition and how it might affect the person you are working with, as well as how the Tuberous Sclerosis Association (TSA) can help you.
Your knowledge, confidence and understanding of TSC could help to make a significant improvement to the social outcomes of a person living with the condition.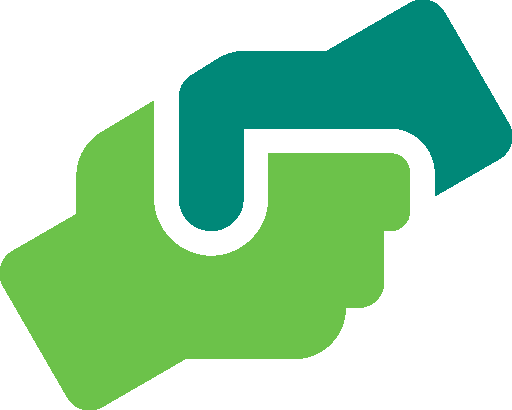 Common problems with TSC can include:
What is TSC?
Tuberous Sclerosis Complex (TSC) is a rare genetic condition that affects around 1 million people worldwide.
TSC causes non-cancerous growths to develop in different organs around the body, such as the brain, eyes, heart and skin. Issues caused by TSC are as a result of the growths developed due to the condition.
Common problems from TSC can include epilepsy, autism, learning difficulties and kidney problems. However, the way that TSC impacts on a person's life can vary considerably.
How does TSC impact people living with the condition?
The extent that TSC affects a person living with the condition can be very different for everyone with the condition. Some people living with TSC may have very few problems, whilst others require specialist and ongoing care.
An in-depth overview of the most common issues that people living with TSC can experience are available under the section 'How TSC affects the body'.
Management and treatment of TSC
If you are working with someone living with TSC, you should remember the following regarding treatment and management of TSC:
TSC is a lifelong condition that requires help and support from a range of specialist professionals. It is highly likely that someone living with TSC will need to attend numerous hospital and clinic appointments for scans and checkups
There are a range of medical treatments and surgical interventions that are used to target specific elements of the condition, such as medicines to reduce the number of epileptic seizures or to shrink growths
TSC-associated neuropsychiatric disorders (TAND) – which includes autism, attention deficit hyperactivity disorder and anxiety – can have a serious impact on people living with TSC. The number one request from individuals and families affected by TSC is for advice and support on TAND

There has been a hesitancy amongst some professionals to actively treat or manage TAND in people living with TSC. However, the TSA and other TSC groups are clear: The diagnosis and subsequent management of TAND in people living with TSC should be broadly no different to someone who is diagnosed with the same disorder but does not live with TSC.
Care and support needs of people living with TSC
There are important factors that could affect the care and support needs of a person living with TSC and their families. These include:
There are specialist NHS TSC clinics throughout the UK, click here to see a list of them
TSC is a complex, multifaceted and sometimes all-encompassing condition for people who are affected. A person living with TSC may have a range of issues that could impact on how you work with them
TSC can place a significant financial burden on individuals and families
TSC can sometimes be poorly understood by non-specialised health and social care professionals, leading to people living with the condition and their families feeling frustrated and alone
A typical social care appointment can often be too short for someone who is affected by TSC, with there often being a lot to talk about
With the high number of hospital and clinic visits and appointments, any help you can provide in supporting individuals and families with keeping track of appointment dates and times could be a significant help
Make a one off or regular  donation
£10 Means that we can send a support pack to a family who has just received a life-changing TSC diagnosis, ensuring that they do not go through this time alone.
£25 Can help us develop materials that are included in our support services, flagship events or campaigns.
£50 Can provide laboratory equipment for a day's research into the causes, symptoms, management or treatment of TSC.
To provide help for today and a cure for tomorrow.