"I convinced Rob that running 26 miles was a really fun way to raise funds for the TSA and raise awareness of a great charity."
Dave Deeley, one of our London Marathon runners for 2014, on why he has joined Team TSA and even roped in a friend too. To follow all the TSA marathon runners on Sunday 13 April visit our Twitter feed @UKTSA
Back in 2009 we had a devastating diagnosis for my son Jack that he had Tuberous Sclerosis, my family and I went through the why Jack and why us stages and with the help of the TSA we came through to the stage of acceptance and what can we do to make things better.
So last October I was lucky enough to get a second ballot place for the London Marathon. Remembering a conversation with my friend Rob Page twelve months earlier, I convinced him that running 26 miles was a really fun way to raise funds for the TSA and raise awareness of a great charity (I had forgotten how much it hurt last time!).
This picture shows me raising money for a local charity called Smile when I did the London Marathon in 2012.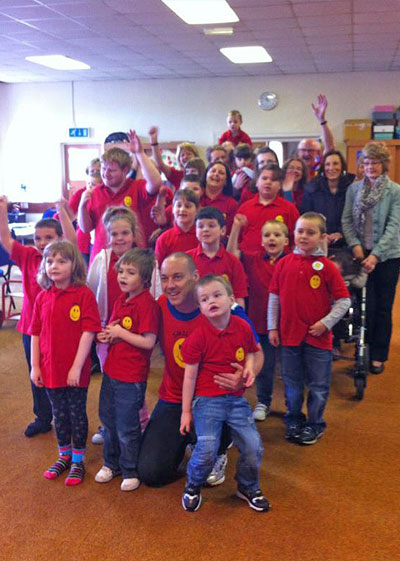 You can sponsor Dave on his Virgin Money Giving page and leave a message of support on our Facebook page.