I am sitting in Dallas Forth Worth Airport awaiting my first connection homeward bound to the UK. And I am reflecting on the
last few days.

When I arrived in Texas I had no idea what to expect, I have
been to many conferences over the years, but a world conference how different
could it be? Well I can put that right now, this is THE best conference I have
ever attended for so many reasons.
I have had the privilege of listening to
world experts on TSC sharing their knowledge and research with huge
generosity. I have met numerous families from both the UK and around the
world who have taught me so much about TSC. It's the conversations you are able
to have In the lifts, in the lobby, at lunch with Doctors and people with TSC.
I will never forget it.
Last night was the Blue Ball, a dinner to commemorate Keith Hall, a TSC
community member in the US who sadly died. The dinner was served to over
800 people, and the atmosphere was convivial and jolly. Children with TSC ran
around the room, as did their siblings, parents relaxing and community members making
friends. This was a safe space where everyone understood. On our table was a
shy young woman with TSC from California who was a talented artist and had
entered the Art for a Cure competition. We also had a doctor from New York who
had come along to support some of her patients. And there were also our UK
parents AnneMarie Cotton and Carole Hagan.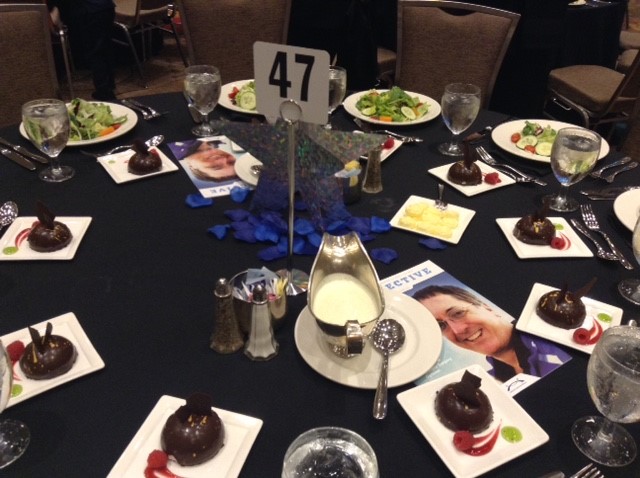 This opportunity to mix and
learn throughout our time here has been what has made it so special. I always
think the sign of a good workshop or conference is people swapping contact
details and I have seen a lot of this. There will definitely be a surge in
Facebook friendships In the coming days. (My Twitter following has definitely
increased!)
I have also had the opportunity to get to know our friends from other organisations
around the world. Particular thanks go to Clare Stuart from Australia and
Frances Morton from New Zealand. I hope we can continue to build on these
international links going forward, together we will always be a stronger force.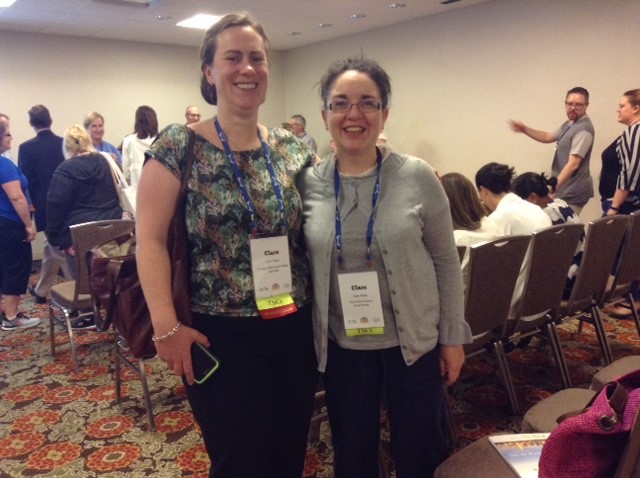 I am looking forward to sharing what I have learned with my colleagues at the
TSA when I get back. TS Alliance I salute your organisational skills, what a
conference!! It has definitely given me one or two ideas for our own Big Day in
November!
Safe journies home everyone, we are all richer for our time in Texas.