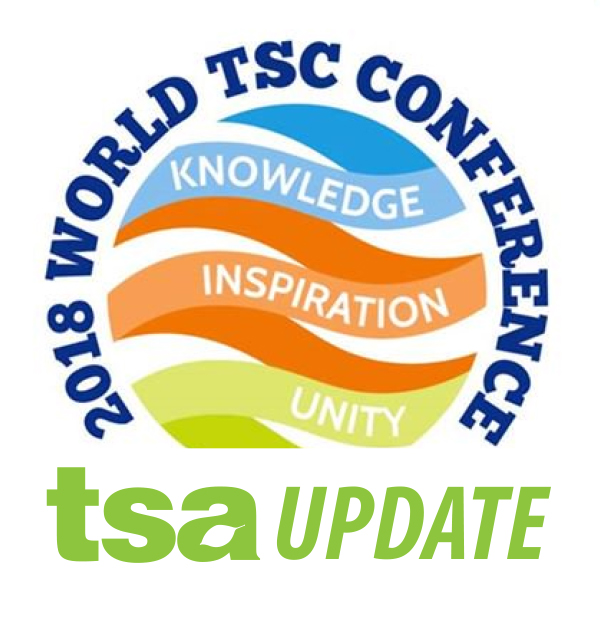 The World Conference on TSC in Dallas, Texas, starts in three days time. Here's our first blog post from Clare Kassa, our Head of Information and Support, as she gets ready to head West.
So my bags are nearly packed and I have downloaded the app
of the conference programme. It is
nearly time to fly. I am excited to meet
the international TSC community and learn as much as I can over the coming
week. This will be the first conference
I have attended on TSC and my first world conference too, so it is hard to know
what to expect. Although, so far it
looks like it will be busy, and I will need to get my walking shoes on as the
hotel is over 600,000 square feet and there will be a 1000 delegates! So what has caught my eye on the programme so
far?
·
TAND workshop (TSC Associated Neuropsychiatric
Disorders)
·
Seizure types and treatments for infants and
children with TSC
·
SEGA and treatment options
·
Sleep Disorders and TSC
·
Preventative Trials and Caannabidiol
·
Autism spectrum Disorders, Biomarkers,
Therapeutic Options and clinical trials
·
Mental health issues and living with TSC as an
adult
·
Aggressive Behaviour Management
·
Genetics made simple
One or two of the sessions I really want to attend are on at
the same time, so will be talking to my fellow British attendees, to see if we
can swap notes!
I shall look forward to reporting back on all things TSC,
Stateside, in the coming days. Watch
this space!
You can follow Clare at the conference on Twitter at @uktsa and @clkgibson