In June
2018, Sheila Cook, whose granddaughter Mia has TSC, had the opportunity to
visit the TS Alliance Office in Silver Springs, Maryland, USA. Here Sheila, from
Stockport, recounts her visit and the international friendships she has forged
over the years.
Later
this month Sheila will be attending the TS Alliance World Conference in Dallas
in 2018. Other community members attending are Carole Hagan and Annemarie
Cotton. Clare Kassa, Head of Support &Information Services will also be there,
and Dr Chris Kingswood is presenting. Over the coming weeks, please keep an eye
on our social media channels for coverage relating to this exciting global
event.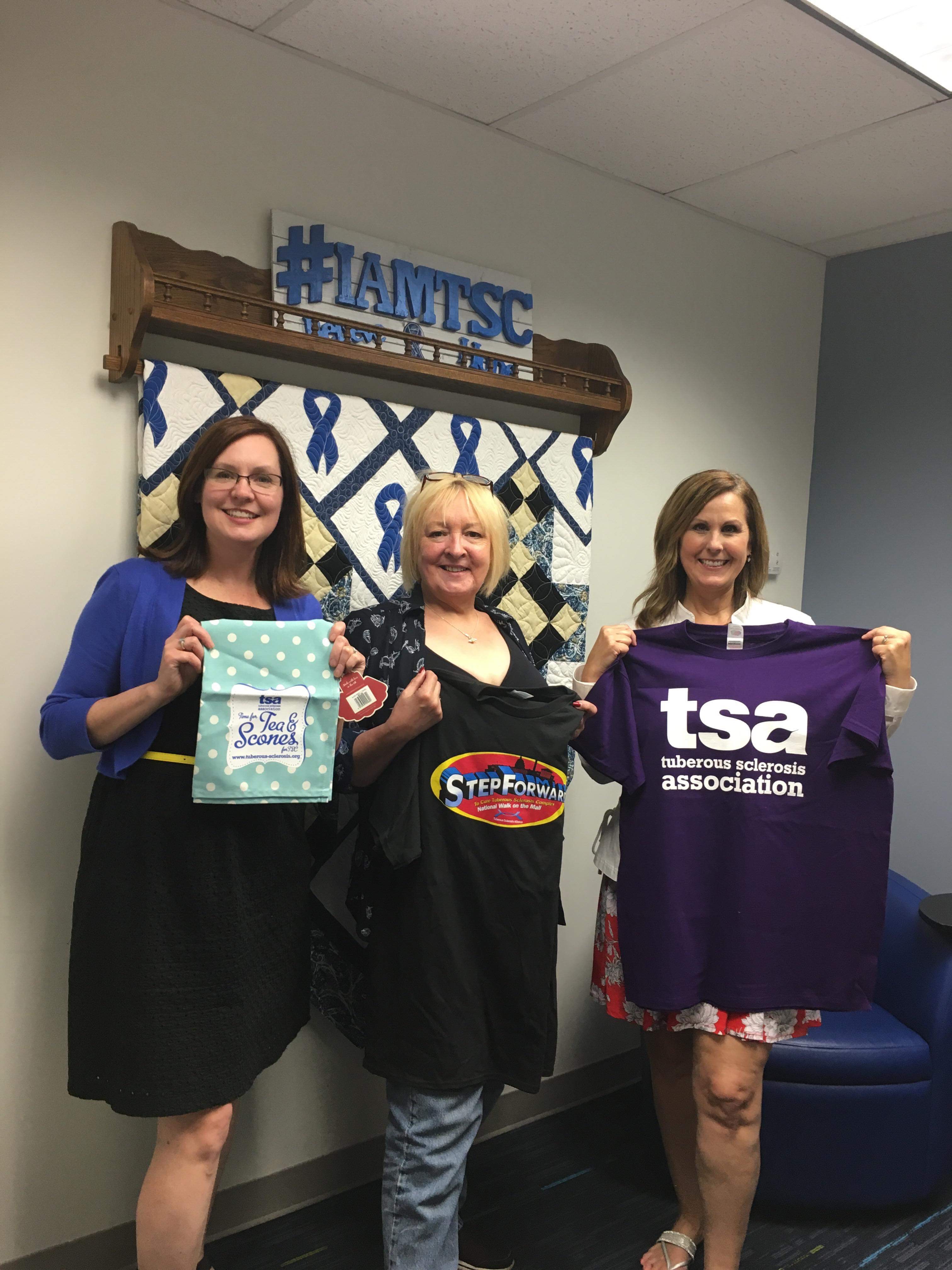 Mia,
our beautiful and radiant granddaughter, was born in 2006 and diagnosed with
Tuberous Sclerosis Complex (TSC) when she was almost 12 months old following a
series of infantile spasms and absences. She was formally diagnosed following
an admission to our local hospital for one of these absences. She is now under
the care of specialists at Manchester Children's hospital and is a delightful
12-year-old at a special unit within a local secondary school, learning a range
of practical life skills. Both my husband, Gary and I, have supported our son
and daughter-in-law in coming to understand the diagnosis and help Mia in
dealing with her 'dizzies' as she calls them. We continue to try and better
understand what is known about the condition and its treatment options.
In 2014
Gary and I had an opportunity to travel to the USA and during this trip we attended
the TS Alliance World Conference in Washington DC. There we had the privilege
of meeting many individuals including those with TSC, parents and relatives of
children with TSC and those involved in research. There I also met Kari Luther Rosbeck, CEO of
the Alliance. Ever since, I have – remained Facebook friends with many members
of the Alliance, including Tyler Hoffman (Data Project Manager at the Alliance).
In June
this year, we found ourselves once again travelling to the USA. On
this occasion it was to attend the wedding of my cousin's daughter in San
Diego. We decided also to meet up with friends in Washington to break our
journey home. I mentioned this to Tyler during one of our Facebook exchanges
and he suggested I visit the TSA Office which was only a 20-minute ride from
the Washington Hotel, where we would be staying.
At the
Alliance office, I received a tremendous welcome from Kari and Lisa Moss (Senior
Director Donor Relations) and other staff members. I felt like a royal visitor
not forgetting the very recent wedding of Harry and Meghan. True to their
southern hospitality lunch was amazing, complete with fried green tomatoes!!
The
offices walls are well adorned with artwork from TSC warriors and their
families. These were auctioned as part of the Alliance's past 'Art for a Cure' competitions.
It was so lovely many of the Alliance staff bid for and won them. There was
also an amazing quilt which had been auctioned (to raise funds and awareness) which
the winner kindly donated back. In my opinion it is back where it belongs and
stood out wonderfully in the Alliance entrance foyer.
The
wonderful work that the Alliance do for the US TSC community is evident from
the enthusiasm of all the team members I met. They have genuine love and
devotion to each other and the wider TSC family.
I left
the Alliance office floating with positivity and with that in mind I hope to
gain much more knowledge and many more lasting friendships when I attend the 2018
TS Alliance World Conference in Dallas in July. I hope to share information gained there with TSC
Community friends in the UK, as at the end of the day we are a global family.
Yeehaw
I have my Stetson and cowboy boots at the ready!