Ian Black Consulting is a firm of Consulting Civil and
Structural Engineers based in Northern Ireland, who work throughout the UK. We
are currently working on schemes in Belfast, Edinburgh, Newcastle, Sheffield,
Luton, Brighton and London!
For the past 3 years, we have organised a charity 5 A Side
event to raise funds for worthy charities. This year we chose the Tuberous
Sclerosis Association and Motor Neurone Disease Northern Ireland. The TSA
charity being chosen as a staff member has a son with Tuberous Sclerosis.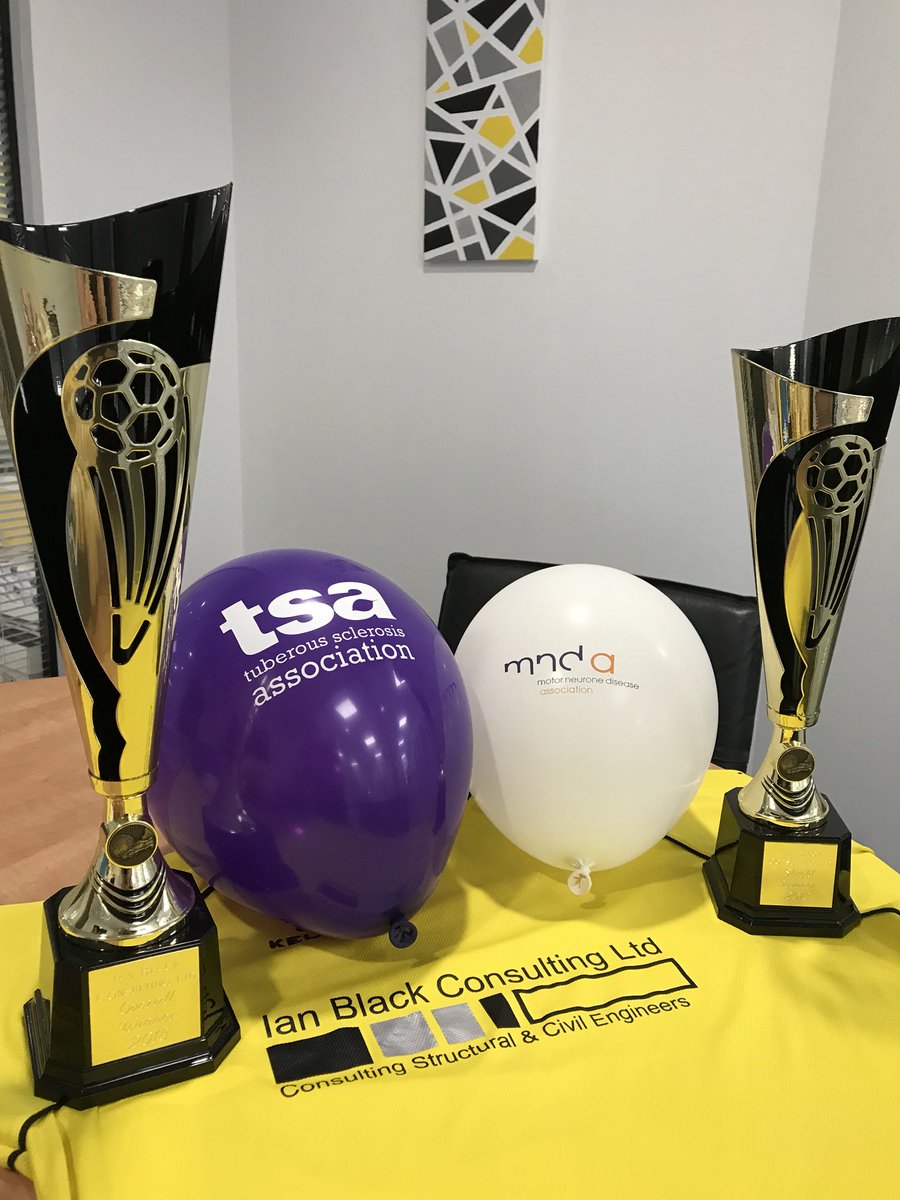 The event was held on the 1st June in Lisburn, with
16 teams competing for 2 trophy's and approximately 120 in attendance. Teams
from all over Northern Ireland and as far as Galway joined us for a fun and
mainly dry afternoon.
Claire Kirk, a TSA advisor shared with all gathered some
information regarding the work of the TSA and how the money will directly help
with research and funding. After the speeches, the games were keenly contested
through the group and knock out stages. Ian Black Consulting are sure that next
year will be our year! Our
congratulations go to both Caldwell Consulting and FK Lowry piling on winning
the Overall Winners and Shield trophy respectively.
Special thanks go to our main sponsors Rascor Ireland Waterproofing,
who have been involved every year. We would also like to thank Coca Cola, Marksand Spencer and Lisburn & Castlereagh City Council for their support. The
event is made possible by the generous contributions of the teams in attendance
and this year we have raised a record amount. All donations received were
tallied and with contributions from IBC directors, we were delighted to be able
to have raised £2050 for the work of the TSA. We hope this will make a telling contribution
in the fight against TS.