Alfie aged 10 from Buckinghamshire recently thought up the idea of selling homemade produce on his own stall and made his family very proud by raising a fantastic £27.20
What fundraising have you been up to and what has the response been?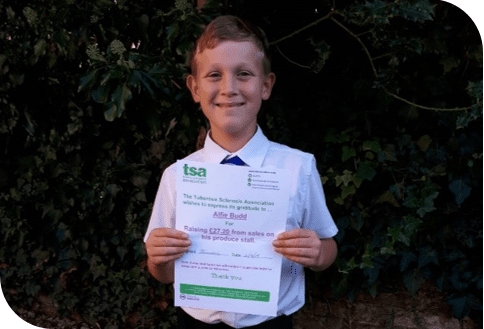 I decided to set up a stall sell some local produce from my Grandad's allotment that was going to be spare to raise some funds for the TSA in support of my Aunt Gemma and raised £27.20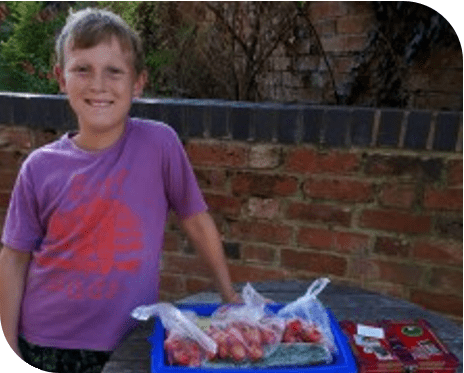 What motivates you to do all of this?
I thought it would be a good way to help my Aunt Gemma, as money raised would mean more equipment and support to help Gemma and people like her, to have a happier life.
Any advice for people who want to support the TSA but don't know how to get started?
Think of how you are going to raise money, then work out a plan and just do it! You can speak to the fundraising team who can help promote what you are doing.
It is good to take pictures of what you do so you can send these to the TSA who can share your story and hopefully others will do the same.
I felt proud to receive a certificate from both my Grandma and the TSA thanking me for my fundraising, and I'm now excited to become a fundraising champion!
Make a one off or regular  donation
£10 Means that we can send a support pack to a family who has just received a life-changing TSC diagnosis, ensuring that they do not go through this time alone.
£25 Can help us develop materials that are included in our support services, flagship events or campaigns.
£50 Can provide laboratory equipment for a day's research into the causes, symptoms, management or treatment of TSC.
To provide help for today and a cure for tomorrow.