by MARK BENTLEY
142 blistering miles over 4 days, traversing the Sahara Desert and carrying all my own equipment and supplies save a small daily water ration? Bring it on!
If any of you runners out there are looking for the challenge of a life-time I can recommend the Marathon Des Sables in Morocco. Four days of pure freedom, running some of the most extreme and stunning landscapes on earth. Sign up and you too could find yourself crossing vast expanses of dried out lakes, mountainous sand dunes and rocky flats, in scorching noon suns that melt into stunning sunsets. What an experience!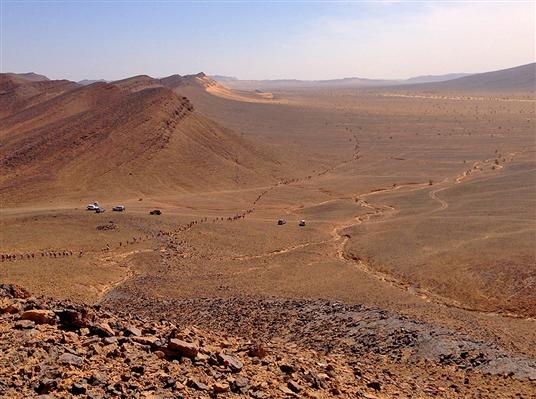 What fantastic memories I've brought home! My inspiring and incredible tent mates included one chap had a lost a leg and had a prosthetic blade and 2 blind competitors. And then there was a group of French fireman from Nantes who completed the event with a modified wheelchair carrying a disabled child. Every day when they crossed the finish line they received a well-deserved standing ovation from the rest of us. Last but not least I have to mention the crazy Japanese bloke who did the whole thing in fancy dress, as a cow.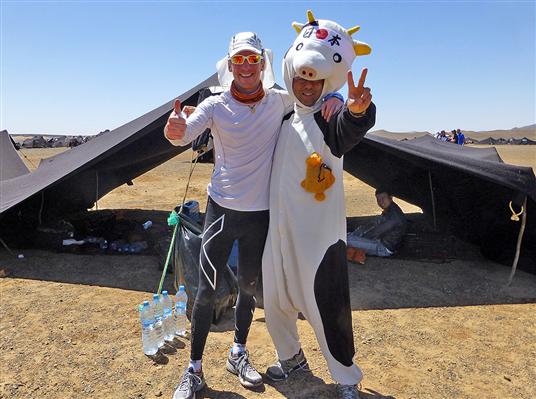 If by now you're thinking "Yeh! That sounds great, I fancy tackling the toughest race on earth", then be warned, it's not for the faint-hearted. Four days of minimum calorie, rehydrated food will have dreaming of a burger and fries (go large please!). But what a way to test your limits. I'd never dreamed that I'd one day be leading a thousand runners across the desert but that is precisely where I found myself on day 4. My plan was to go out fast in the morning while it was cool and flat, knowing that in the second half the going would be hotter and slower. At the first check-point I was in 3rd place and by the second checkpoint I was in 1st place! Running all by myself in the Sahara navigating by compass. Absolute magic.
But I knew it couldn't last, and as I hit the sand dunes at mile 32 I started feeling HOT! My stomach wrenching I walked the next stage and threw up. I ran, walked and staggered the last 13 miles in a sweltering 52 degrees. Despite blisters and heat exhaustion I crossed the finish line on my knees and in pure ecstasy!
All in all I've come home in pretty good shape (8 blisters and a missing toenail) – unlike one of my mates who lost a large swath of skin off the bottom of his feet. And in case you're wondering, it looked as bad as it sounds!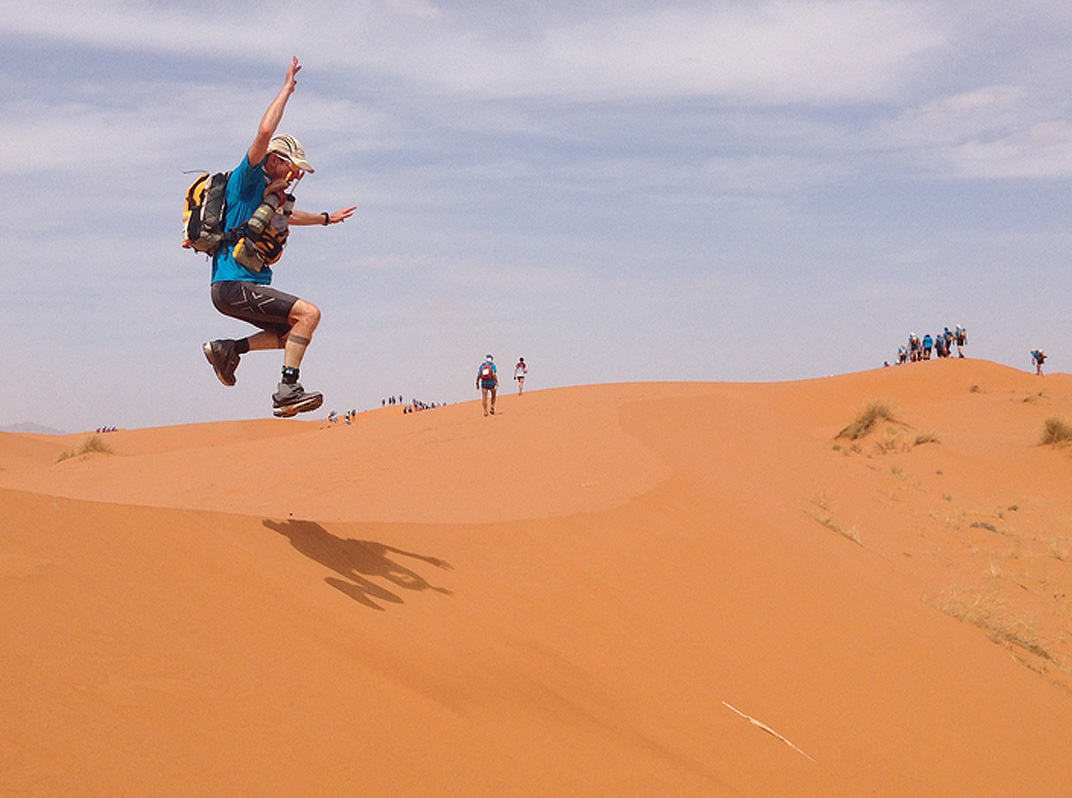 I want to send out a heartfelt thanks to the 100+ people have kindly donated so far. I am certain my Granddad would have been humbled at this tribute to him. I know Gretchen and Dillan, Sammy's parents, also wanted me to pass on their thanks to this tribute to their little boy. The TSA charity is very small indeed and I know the money will go to very good use.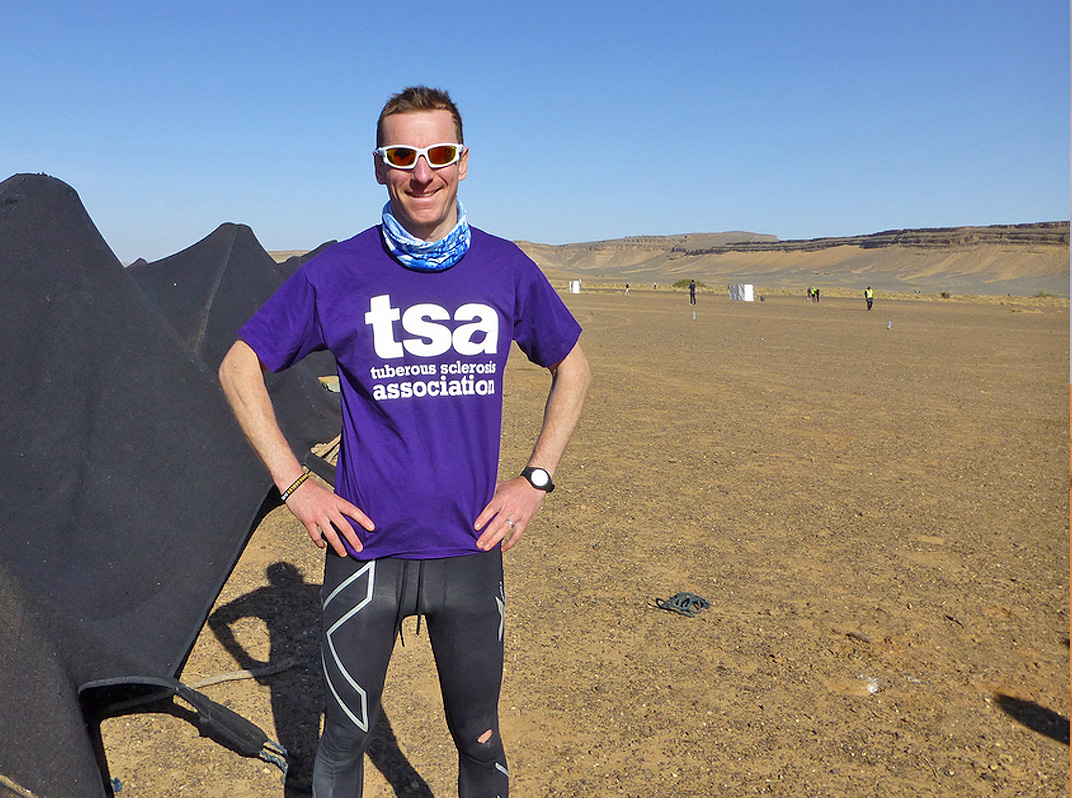 A huge thanks goes out to my wife Katie for putting up with me abandoning my duties as husband and father to go out for yet another run. The first 3 months of this year have been especially difficult for Katie since our new baby Jack has arrived, as I have been out training almost every day leading up to the start. But it is over now and it's been great to slip back into a 'normal' life. I just don't know how I will break it to her that I have entered again in 2015. Any ideas?
You can take a look at all my photos here: www.flickr.com/photos/95442415@N02