Set yourself a fundraiser challenge for the year!
Challenge yourself to hit a fundraising target throughout 2020!
Take the personal fundraising pledge – set your own challenge to raise a specific amount over the next 12 months to support people affected by Tuberous Sclerosis Complex (TSC).
Your personal fundraising pledge can be as high or low as you want and could even be broken down into smaller challenges or events across the year to make it easier to hit. Are you in?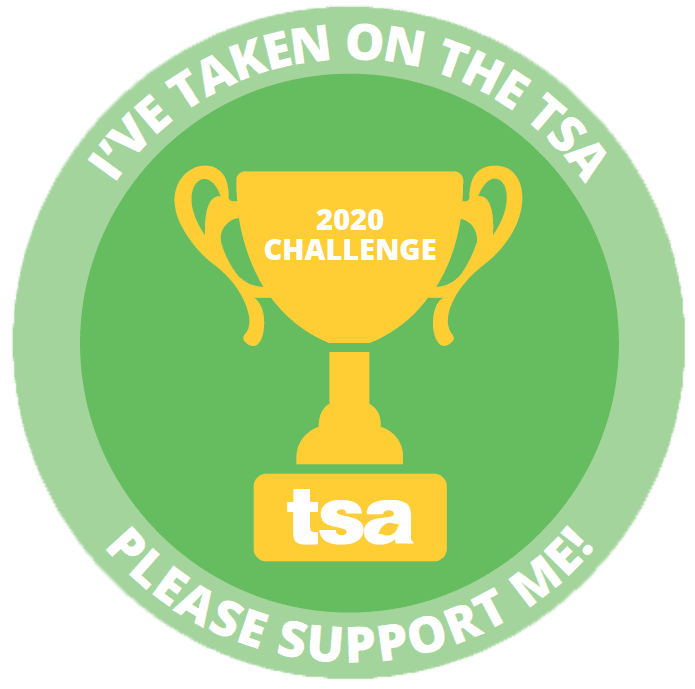 Are you ready and prepared to set your own fundraising challenge?
Let us know your fundraising target by filling out the below form – we will also proudly add you to our 2020 Challengers Team.
Your personal fundraising pledge could include:
Fundraising totaliser
Want to keep track of how your fundraising is going during the year? Register using the form on the left and we will send you your totaliser poster to keep track of how you are doing!
Remember that your challenge can include any sort of fundraising that you can think of!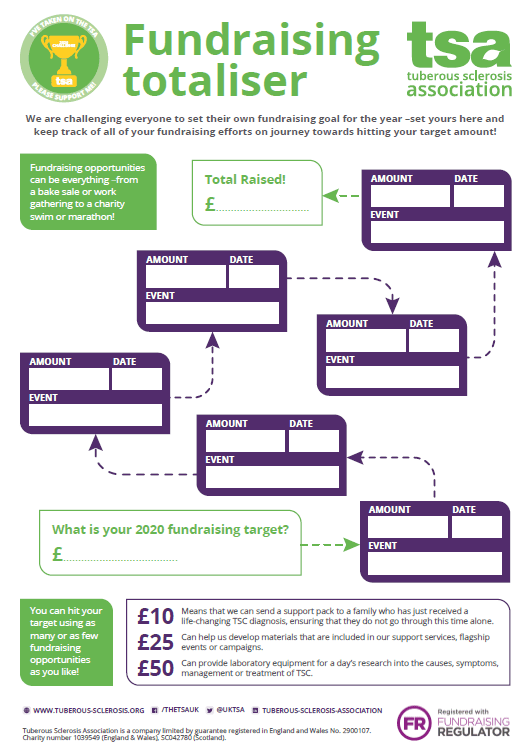 2020 fundraising target for companies and places of work
Charity fundraising is a fantastic way for colleagues to come together and aim for a common and positive goal together. Along with other corporate giving opportunities, a 2020 fundraising target for the TSA could be the perfect way for your team to make a difference!
If you would like to aim for a 2020 fundraising target with your place of work, fill-in the 2020 challenge form, adding a note in the message section of the company who you are registering on behalf of.
Make a one off or regular  donation
£10 Means that we can send a support pack to a family who has just received a life-changing TSC diagnosis, ensuring that they do not go through this time alone.
£25 Can help us develop materials that are included in our support services, flagship events or campaigns.
£50 Can provide laboratory equipment for a day's research into the causes, symptoms, management or treatment of TSC.
To provide help for today and a cure for tomorrow.